Single Bar Segment Concrete Trapezoid Grinding Diamond Plate Grinding Shoes
Applications: For grinding or polishing concrete surfaces. Rapid removal of concrete, granite, asphalt, marble and other construction materials
* Good for general grinding and heavier stock removal
* Large grinding segments with heat treated steel bodies which provides increased durability and wheel life.
* Bond: Super soft, soft, medium, hard, super hard.
* Grit: Fine, Medium, and Course, 6# -300# available
* Different Designs: HTC, Husqvarna, Prepmaster, Lavina, Levetec, etc.
* Dry or wet use.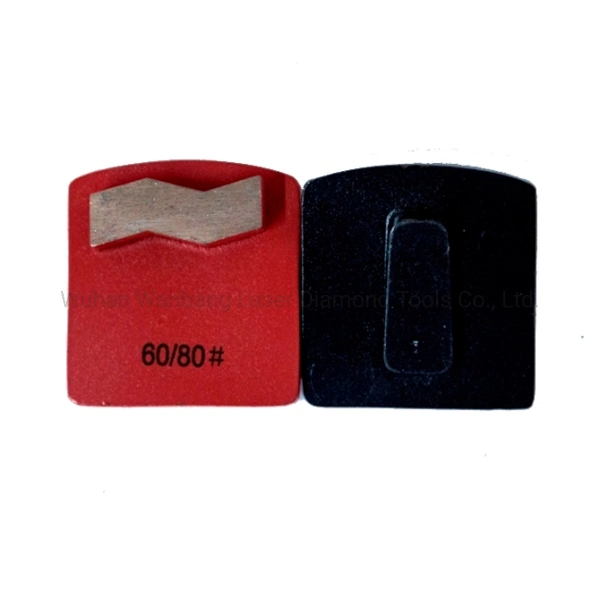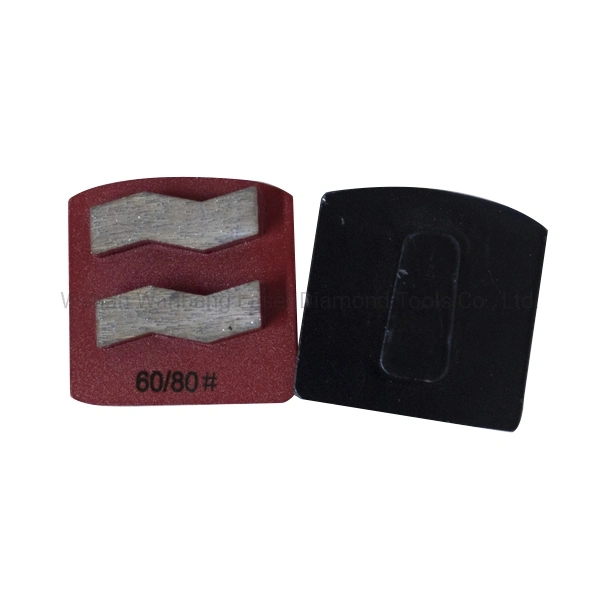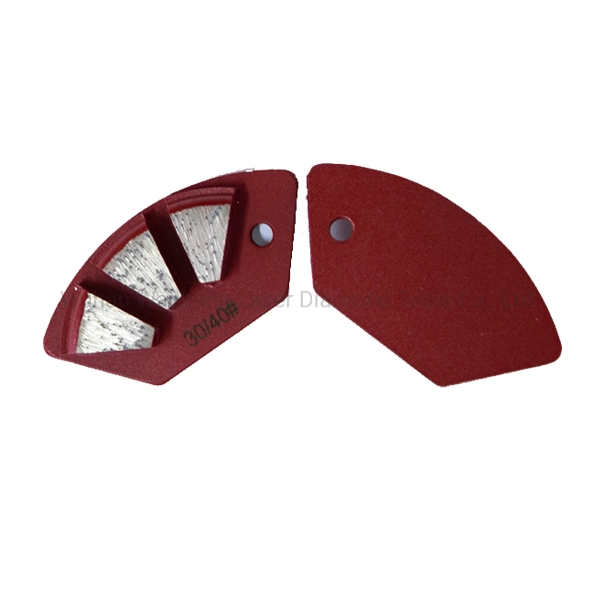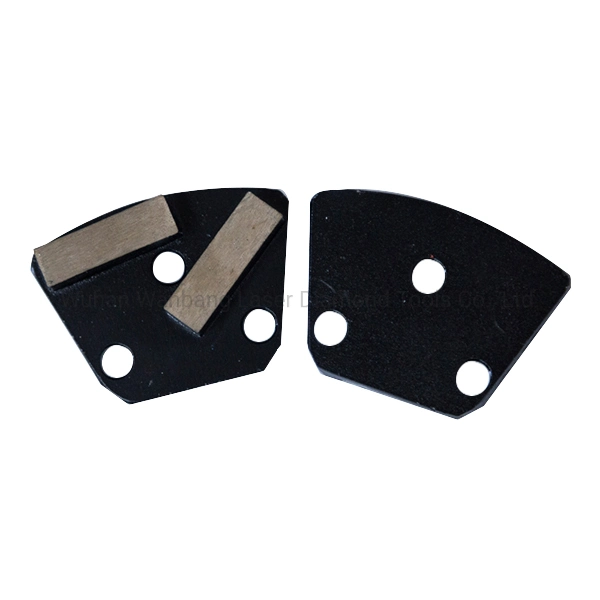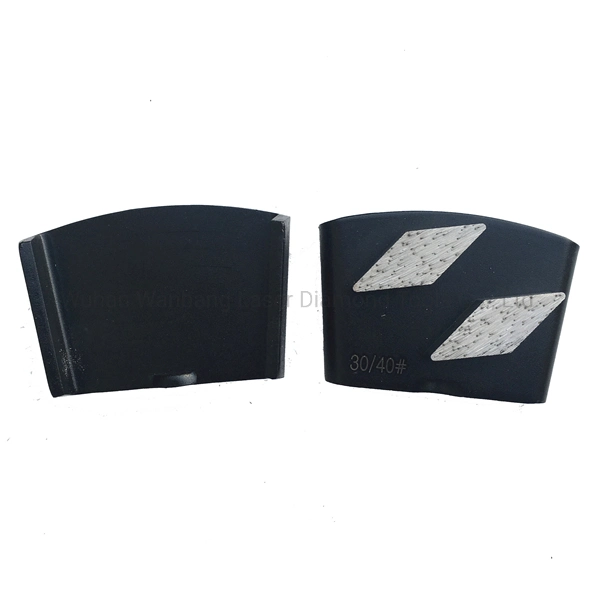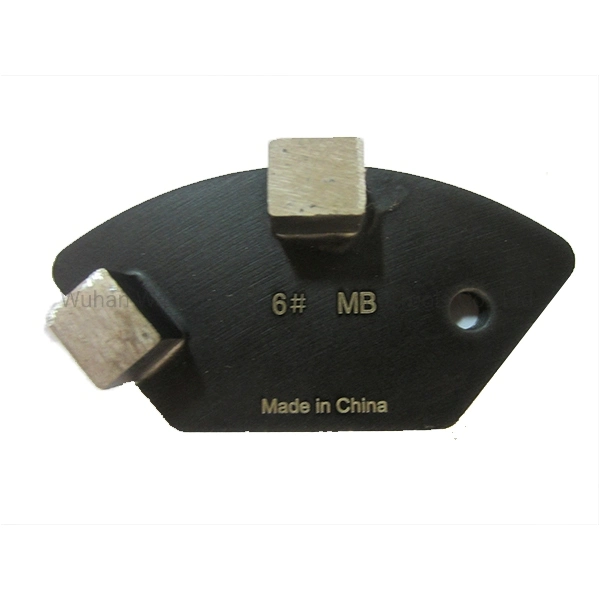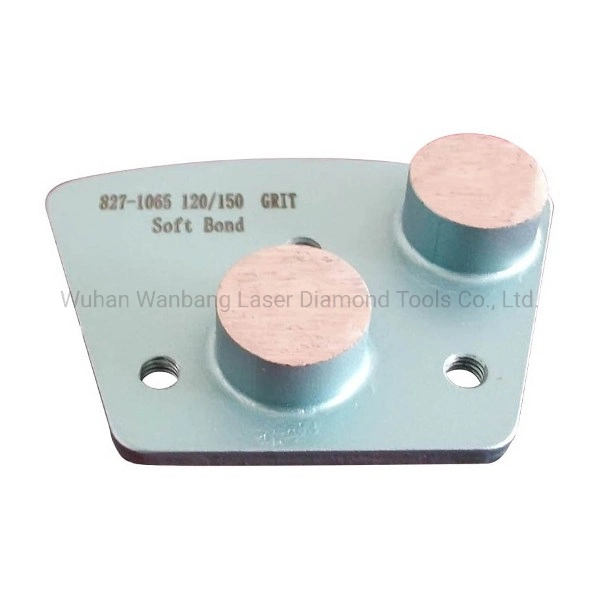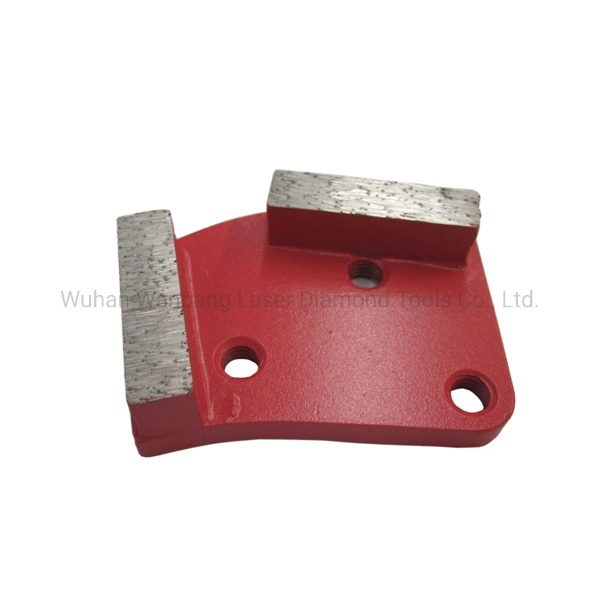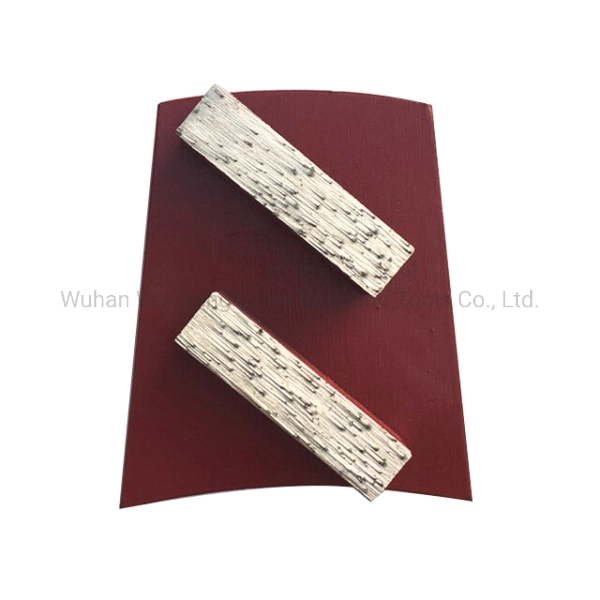 Company Info:
WUHAN WAN BANG LASER DIAMOND TOOLS CO.,LTD, a dynamic company, driven by a team of experienced Doctor and Master specialized in powder metallurgy and laser welding technology, was established in 1999.
As a leading manufacture in professional diamond tools,Wan bang specialized in producing and developing all kinds of diamond tools, which have wide range of applications in architecture, stone process, decoration and highway project, etc.
As a ISO9001: 2000 certified company, Wan bang has very strict quality control system, all products exported to the U. S. A., Germany, UK and many other countries, and enjoy very good reputations in the mainstream market.
Our product including: Laser welded diamond concrete saw blades, asphalt saw blades, granite cutting disc, diamond core drill bits, diamond grinding cup wheels and grinding shoes, diamond wall saw blades, floor saw blades, ring saw, wire saw, tuck point blades.